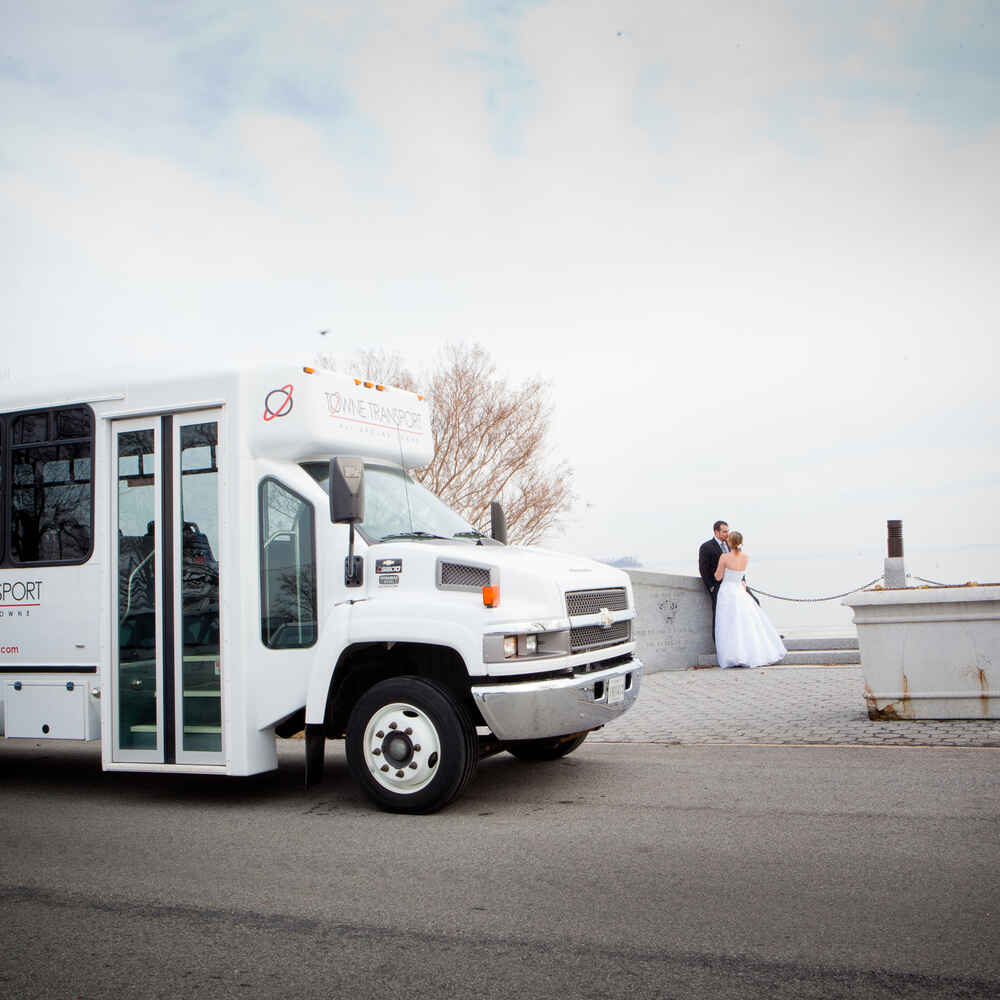 Towne Transport
Print Publications Campaign: Weddings and Events
Towne Transport has over 60 years experience getting people where they need to be, when they need to be there. A fleet of comfortable, modern vehicles and knowledgeable, friendly staff provide worry-free transportation for groups of all sizes, including wedding parties, reunions, sporting events, corporate outings, and fieldtrips.
When deciding to enter the Wedding Planning market, Towne Transport retained Geiger & Associates for creation of multiple ads, including media placements for various sizes and publications. Geiger & Associates created "For the Ride of a Lifetime," positioning Towne Transport as more than a transportation company. Creative was additionally customized for posters and display advertising as well as collateral materials for marketing and sales teams.
Advertising Services
Print Advertising Campaign: For the Ride of a Lifetime
Campaign themes, copywriting and editing,
Print advertisement designs for various sizes and publications,
Art/Image selection, blend of original and stock photography,
Graphics production, custom illustration, and
Coordination with publications, delivery of print-ready art.
Celebrating 20+ years of creative client-service relationships.
We focus on building strong client relationships that become long-term partnerships.
We believe your success is the best indication of ours, so we invest in understanding your goals, target audiences, and needs.
Then, we can create design, advertising, and marketing campaigns that ensure you attract the right customers.