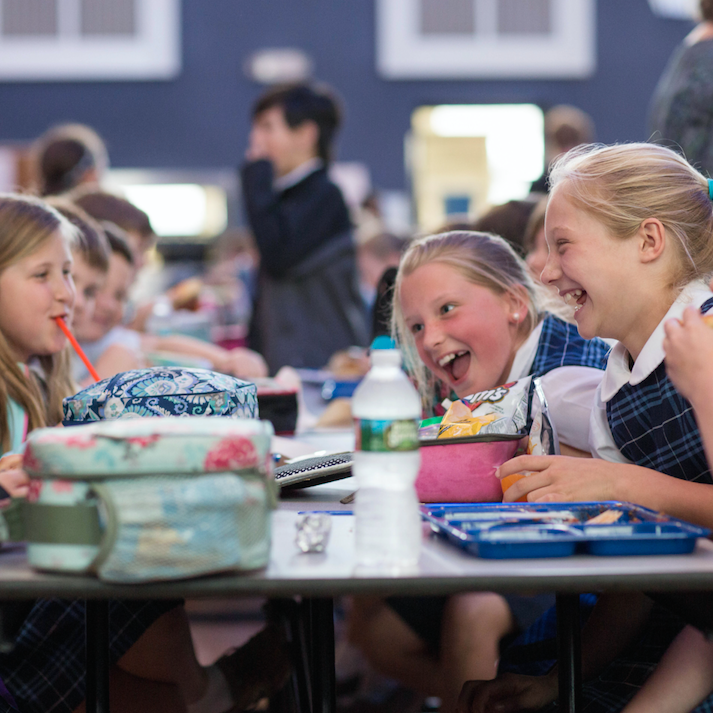 St. Mary's School
Outreach and Fundraising Campaigns: Annual Fund, Admissions, and Auction
The largest parish within the Archdiocese of Baltimore, St. Mary's Parish School contracted Geiger & Associates as creative agency of record to produce Annual Fund, Admissions, and School Auction advertisements as elements of a larger branding campaign together with Advancement and Admission offices.
Annual Fund ad templates were designed to enable simple customization and relevance when placed for individual audiences; High School, Elementary School, and Alumni. Open House advertising integrated display, direct mail, and digital elements as well as media placement with WhatsUp Annapolis magazine, reaching tens of thousands regional houselholds. And Geiger & Associates designed theme graphics, posters, invitations, and mailers to promote St. Mary's Annual Auction, the School's keystone fundraising event.
Creative Design
St. Mary's School Advertising Campaigns
Customizable ad templates design and production,
Digital asset management; photography selection and editing,
Custom theme graphics and art for mutliple applications,
Promotional collateral design and production, and
coordinations with media publications and School stakaholders.
Celebrating 20+ years of creative client-service relationships.
We focus on building strong client relationships that become long-term partnerships.
We believe your success is the best indication of ours, so we invest in understanding your goals, target audiences, and needs.
Then, we can create design, advertising, and marketing campaigns that ensure you attract the right customers.